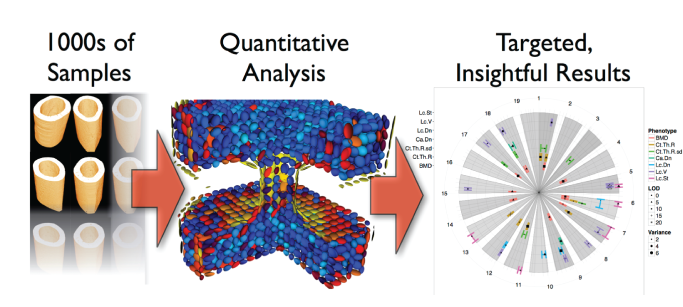 What we do
We realize our vision by utilizing the latest Big Data and Deep Learning technology combined with medical expertise and user experience. This mix allows us to accelerate the extraction of high-quality, meaningful medical labels. We are involved in the entire cycle of building AI-powered medical tools. We provide a platform, training data, robust quality control and detailed analysis of possible issues and model weaknesses.
We are experienced in a wide range of PET, CT, and MRI modalities on a wide variety of conditions and diseases from bone fracture to neuroimaging.
We have powerful, scalable in-house developed software for processing and extracting quantitative information in a streamlined fashion for even very large data sets. The software is automatically tested and verified to ensure the highest level of reliability for the results. We have the latest infrastructure available for storing and interactively analyzing thousands of datasets with millions of images. From estimating risk to classifying disease, our tools provide the standard for scalable analysis in medical imaging.
We always deliver as a final product a detailed report distilling a series of complicated analyses into clear, legible figures and tables with thorough explanations of every step taken so the results can be reliably, automatically reproduced.